June 15, 2022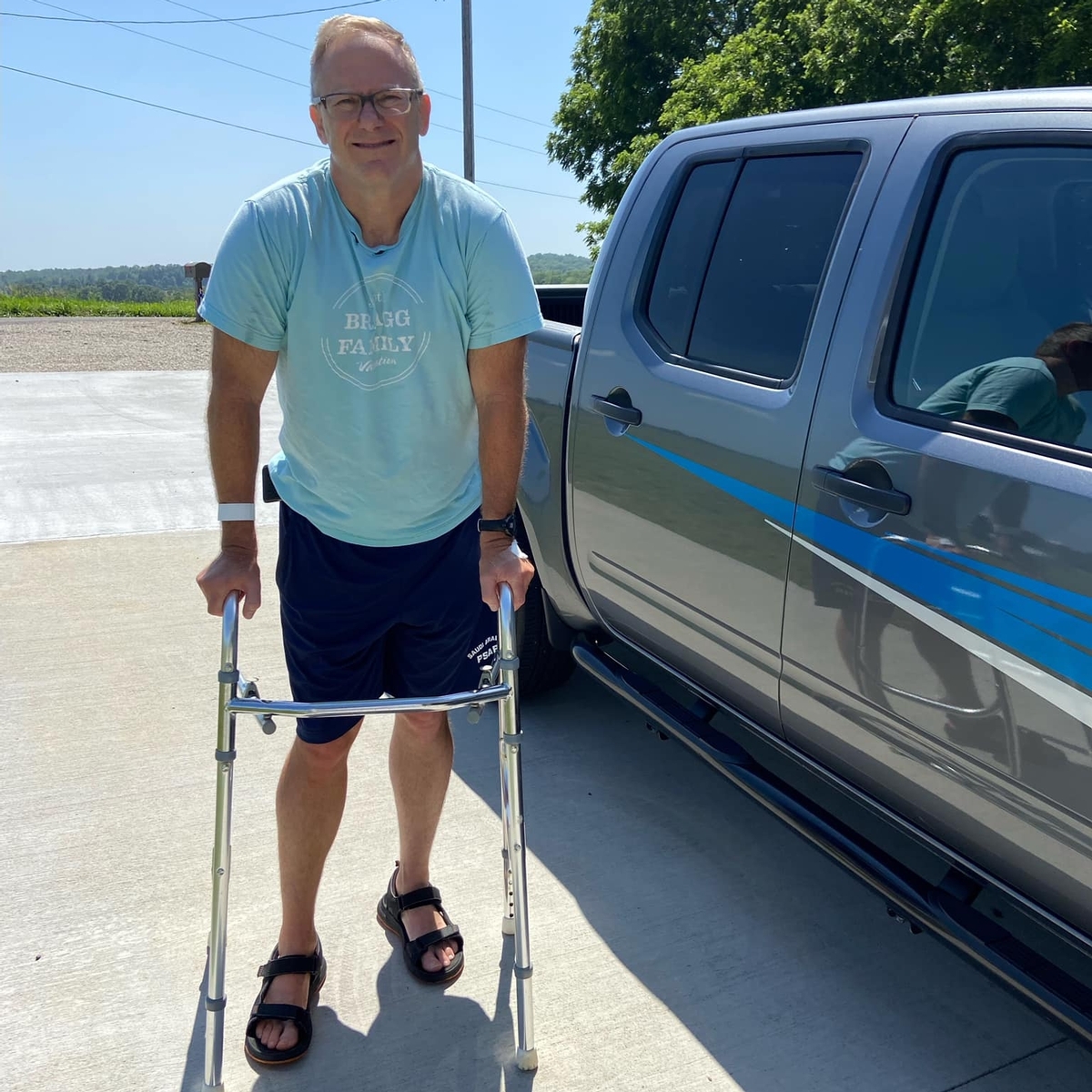 I just got the call from the doctor's nurse, "Be here at 6:15 in the morning, do not eat from evening on, dress casual, bring a walker, make sure someone is with you, and oh yes, do you have a Living Will?"
I am having a hip replacement surgery on June 14 at 6 am, actually two (another one later in the summer), if I survive!!
I stammer back, "I thought this was easy-peasy surgery, you know, walk in with pain in the morning and walk out free of pain in the evening, that is what the doctor said…right?"
Little laugh, "you never know, just make sure your will is up to date and bring it in!"
So, is it possible, maybe, I could go to sleep with anesthesia, and never wake up? Wow!!
Paul talked about being here on earth and getting work done, or dying, and the next thing you know walking with the Lord! My oldest son who is 32 years old had a wonderful near life-time friend, who stood up at his computer last month, only to fall back down to the floor dead, a heart attack. No warning, no known problem. I had a first-rate Math teacher at my last school, younger than me, fight off cancer several years ago, VICTORY! She was told last week she has a couple months to live and there is nothing they can do.
My Mom passed away when she was 54 and my sister when she was 37 both from cancer. Cindy had six children the youngest was three. We hear these stories often! At one moment everything is fine and the next thing you know, they are gone.
Interesting, that maybe I am spending my next to last day on earth getting one of our busses to pass the Ohio State Patrol bus certification. I was required to take the bus to Troy, wait around, and get through a lot of red-tap and quite the hassle. So, this is how I am spending my next to last day on earth?
Americans are great at covering up this inevitable issue – we die!
The Seniors who graduated from CCS this past month, the class of 2022, proclaimed their verse to be Ephesian 5:15 "Be careful how you live, not as unwise, but wise, making the most of every opportunity because the days are evil." Okay – but let's not get crazy – surely that does not mean now!?
Philippians 1:22 is the verse where Paul wonders if he is going to die and he seems to be like – if it is, then it is, no biggie…I desire to be with Christ – that is better, but if not, if I stay, then fruitful labor!
So, Mr. Hyde and I have been talking about our summer. There is so much to do! Get the Bus to pass the inspection is small compared to finding a place for near 400 kids!! We have building projects, money to raise, new employees to orient, books to buy, schedules to configure, and on the list goes!
In my mind is the mission of orchestrating a fine Christian school that touches the heart, hand, and mind of students. To support families as they raise their children and help them to provide, an excellent academic experience centered around God's Word and developing them into disciples! Yes, disciples who figure out how to get it done and be productive, you know, "Fruitful Labor!" But who also know the bigger picture, the eternal perspective, the realization that life moves really fast, and we want to be wise because in our culture today, we are up against a lot of evil!!
I have had a good run! (In fact this 1963 hip model has approximately 60,000 miles on it before being replaced.) I have been so blessed. I am thankful for my wife, my four boys and their wonderful wives
and nine grandchildren. I so enjoy my work. And yes, I really like my truck! But who really knows? Just make sure you have that will, and many other things, in order.
Tomorrow I will be "knocked out" for surgery. If God takes me, okay. But if around mid-morning, I start waking up, see some lights, maybe a nurse, or my wife, then that means only one thing…Fruitful Labor!! Yeah man – let's go get it done and without pain!!! We have work to do!
And so do you. Do it WISELY!! Invest in the eternal stuff and Make it Count.
Oh, how the mind wonders when you are driving a bus!
March 29, 2022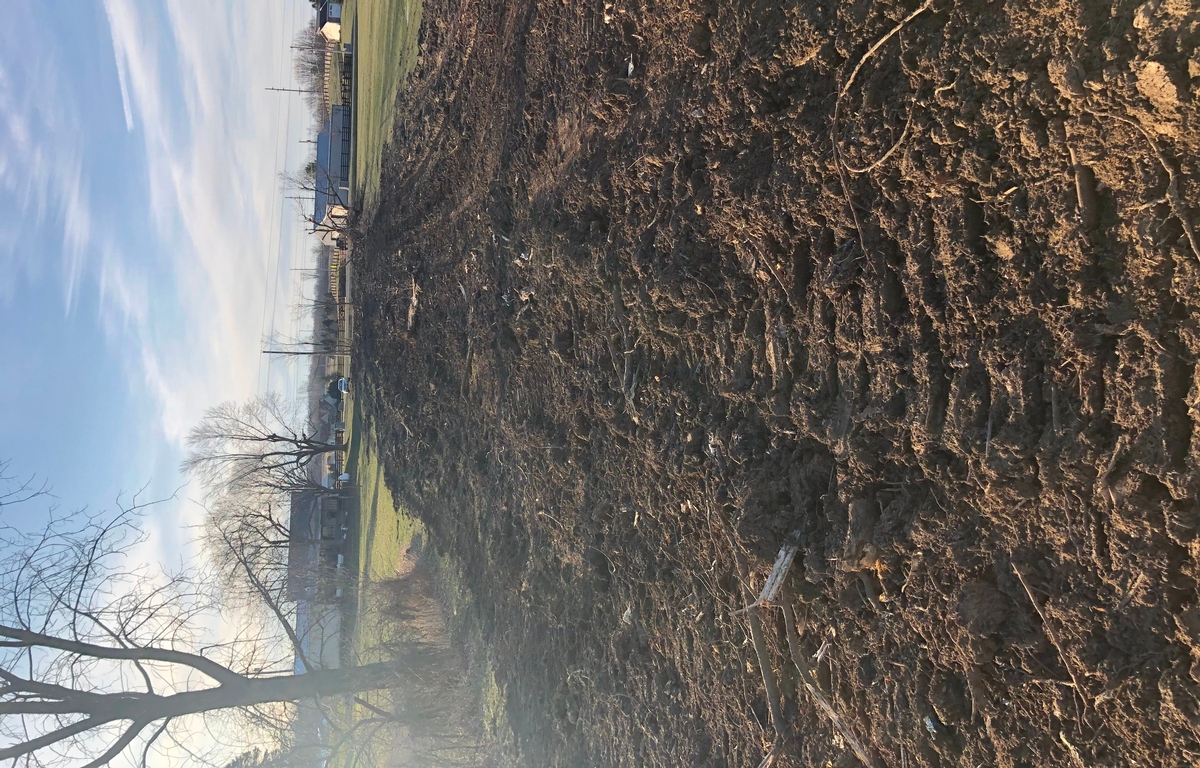 Above photo is the beginning of the new driveway @ CR 9
When the first board of Calvary Christian got together in the late 1970's their vision for what this school would do was clear, serve our community by partnering with Christian families to educate students through a biblical worldview. Calvary continues that same mission today! Our goal is to continually follow God's lead and move when we're led to move. If I'm being honest, we could make life a lot easier on ourselves by turning families away and not look to add programs or facilities to accommodate growth, but I don't believe that's the right thing for the school or what God wants us to do. So, as opportunities present themselves, we'll walk in faith to accomplish our mission to however many families in this area choose to partner with us. If our community demands us to grow because families have a great experience and then tell their friends… then we're going to do all we can to find ways to serve as many families as we can. Wouldn't it be exciting to have a great number of children in this community growing each day in their relationship with Jesus? The amazing thing for us is that we don't have to solely focus on academic achievement as a school, but we can openly and freely work to build the Kingdom of God and disciple the students He has entrusted to us. Talk about doing work that matters! Below you'll read updates about where we're at in many projects and new ventures. There's a lot going on…just remember that while we're always searching for ways to better serve our current families (which occasionally means change), the heart of the school remains the same. We're still partnering with Christian families to teach your children how to be like Jesus. We have no interest in ever simply being a private school. Our first desire is and will continue be to share Jesus with our community.
Town Hall Meetings
If you missed our school meetings in February they are available in our app. Just click on the Town Hall Meetings tile on the home screen and you can view both nights as well as the PowerPoints. Much of what I'll reference below was discussed in those meetings so if you feel left out, give those a listen/watch!
Calvary Christian/ Calvary Baptist
Calvary Baptist Church voted this month to officially move Calvary Christian School to a category 2 school. This makes Calvary Christian School a connected ministry to our founding church but the school going forward will operate as an independent entity. This move was recommended by legal counsel and positions both organizations for possible growth opportunities. A lot has changed at the school since those years in the late 1970's when the school had 25 students and 3 employees. The relationship between both organizations is very good and will continue to be good. We're currently finalizing our initial paperwork for 501c3 status which includes our schools' bylaws and article of incorporation. Our bylaws reflect all that Calvary has been in the past and will continue to be in the future, as I mentioned before, the mission of the school has not changed.
New Campus @ 9
The need for additional classroom space has been evident since last summer. This past year we've worked with realtors as we visited many available spaces and couldn't find a location that we thought could house some classrooms for us. At least not one that we all agreed would be an acceptable fit for the experience we want to provide our families with. This search led us back to our own property on N68/CR 9 and we examined the possibilities of a building on the land there. After several meetings with county engineers and architects we had a drawing of what our campus would look like with our entrance coming off CR 9. With the help of some grant money that was awarded, the first building in this project will be built by the Link Construction Group and construction actually started on March 25. You might think wow that's fast! The goal is to have phase 1 completed by the start of September so we know we have to move quick! We know this building is going to be a beautiful addition to our campus and we're so excited to finally begin the work to be on our property after a 10 year wait. We did share the yearly calendar for 22-23 last Friday, you can find this in our app and on our website under the calendar tab. In our notification we mentioned that while the dates are available, we're still ironing out the schedule. This is the first time we've had to work with multiple sites, so we want to be careful and make sure we've set our schedule in a way that makes the most sense logistically for our families. We'll stagger the times slightly, keep the schedule simple for bussing, and do what we can to keep parking lots as open as possible. We'll always look for the best possible way to set things up to make things as convenient for our people as possible. A great blessing is that the new campus is less than 1 mile away! Here's a link to a video that will give you a quick glance at work already done at our new site…even after 2 days of work it looks drastically different! Drive down CR 9 some time and you'll see the beginnings of our driveway!
https://youtube.com/shorts/uhTJ2wwgWC0?feature=share
Hiring
This is a special place to work and we're entering what will be one of our busier hiring seasons. We will soon formally begin the process of searching for several new teachers at the elementary and middle school level and a few classroom aides. We are also likely to have a little shuffling in house over the summer. When jobs are officially posted you'll see them under the employment section of our website as well as on our Facebook page. We were thrilled to be designated as a "Best Christian Workplace in America" this past year and want to continue to build a solid culture as our staff grows. Feel free to send great candidates our way!
Jon Peterson + Ed Choice Scholarships
For those that were in the Ed Choice system last year, you are now able to renew those applications for next year! Mrs.Roell is available to help any families through this process but you can check out the Ed Choice page on our website (under admissions) to see all information. We'd love to have our families ready in the system before we get to summer break.
On the Jon Peterson scholarships, our school has formally been accepted into the program and we're currently working with local districts to get our service plans transferred over to IEP's. Once our current students have active IEP's we can walk those families through the JP application process. This scholarship will help provide extra assistance for those students; we're excited about the service this will bring to those families!
Variable Tuition
We've just opened our new variable tuition form for families. Families already in the Ed Choice system do not need to apply. In general, this system creates a tuition range depending on grade level, the family financial agreement is then built based on the household size and income of each family. Families that don't apply will be placed at the top level of tuition so we encourage our families to apply. We've kept our fees and incentives structure the same for the 22-23 year. You can apply for your families variable tuition rate through the CCP app (variable tuition tile) or through our website (cost + aid page under admissions).
Cost & Aid - Calvary Christian School (ccsspartans.com)
OHSAA Membership
We are in the home stretch of our Ohio High School Athletic Association's probationary year for high school athletics. Our final meeting with OHSAA reps is 5/18 and if all goes well, we'll be set to be full OHSAA members on August 1. This will provide our high school athletes with the opportunity to participate in the OHSAA year end state tournament as well as open doors to play schools that are closer to home. We can't wait to see which individual or team becomes the first OHSAA state champion from Calvary Christian!
Spring Achievement Testing
We're set to administer the Iowa Assessments to all students K5-12th grade in April. Each grade will test for 1-2 hours over 3-4 days. When we receive the results, we'll file them for each student and also make the scores available for parents to pick up from the CCS office. Teachers will communicate the testing dates for your grades. We plan to test in the morning hours so be sure to get some good rest the night before!
Field Trips
I've processed many upcoming spring field trips these last few weeks, we're looking at a great 4Q ahead for these students! Different grade levels will have the chance to spend time at the Columbus Zoo, Marmon Valley, Creation Museum, Ark Experience, and Cedarville University just to name a few. For field trips that have a fee, we plan to use the incidental billing tab on your FACTS account. You'll be able to log in to your FACTS account, click on the financial tab, and pay for field trips in that area.
Arts, Athletic, and other Events
Lastly, we're in our final athletic season of the year (track)and in a busy window for arts performances. Mrs. Brewer recently directed a great cast in our spring performance of Cheaper by the Dozen. Mrs. Fortier has several upcoming band and choir concerts 3/29, 4/5, 4/9, and 5/6. Mrs. Betsy is running an art show at Calvary this entire week as well as serving as the chairperson for the ACSI art festival at Cedarville University on 4/9. Mrs. LeCrone will be taking a dozen high school students to the Statehouse for 3 days in April for a "Youth in Government" event. These students will run the statehouse over those 3 days and learn how government works.